Contact us 517 719 5185
Specializing in auto and marine engines
We look forward to serving local, national and international customers!
We give big discounts to our active military men and women. Starting at 10% on parts and 6% on engines. 
See us at the 2014 PRI show in Indianapolis December 11-13 booth number 4945. We will be there with Eliminator products.
Custom Engine Specials!
500 horse street 460 complete $5500
440 horse street 460 complete $4400
320 hp 465 tq towing 400 complete $4400
Head Special!
351m 400 heads complete $900 mild ported + shipping
We rebuild customers engines! Starting at $2200
blueprinted performance rebuild
All prices are negotiable! Let us know what you have in mind. 
December Specials!!!
Air Flow Dynamics intake and complete heads for flat tappet cam. $2400 plus shipping.  Good until the end of the month. Heads will work on Boss 302 351c Cleveland 351 400 M.
New design Eliminator 429 460 heads assembled for solid roller camshaft up to .750 lift. $3150 with moly retainers. Your choice of any of the three styles. See the (new iron 460 heads) page on the left for flow numbers.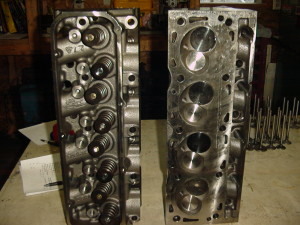 Ford 351 400m power kit to make 380 horse 420 torque. Ebay price $1550 price now $1250
Call us 517 719 5185
We know and build Fords!!
If your looking for a 600cid street engine, a 900 torque truck pulling engine or just parts to build your own engine, Barnett High Performance is one stop shopping for you. We also can supply your engine at any level of completion for your convenience.
We build supercharger engines!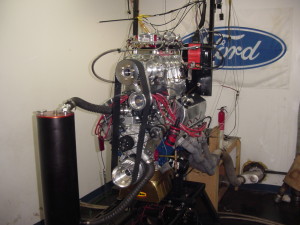 We sell replacement and performance parts. We can help you with all the parts for you project!
March Performance!
Welcome our newest parts supplier! We have used the high quality March Performance pulley kits and parts for years. Now we have partnered with them to supply serpentine pulley kits, brackets, ac pumps on our custom engines. Let us know what you looking for!