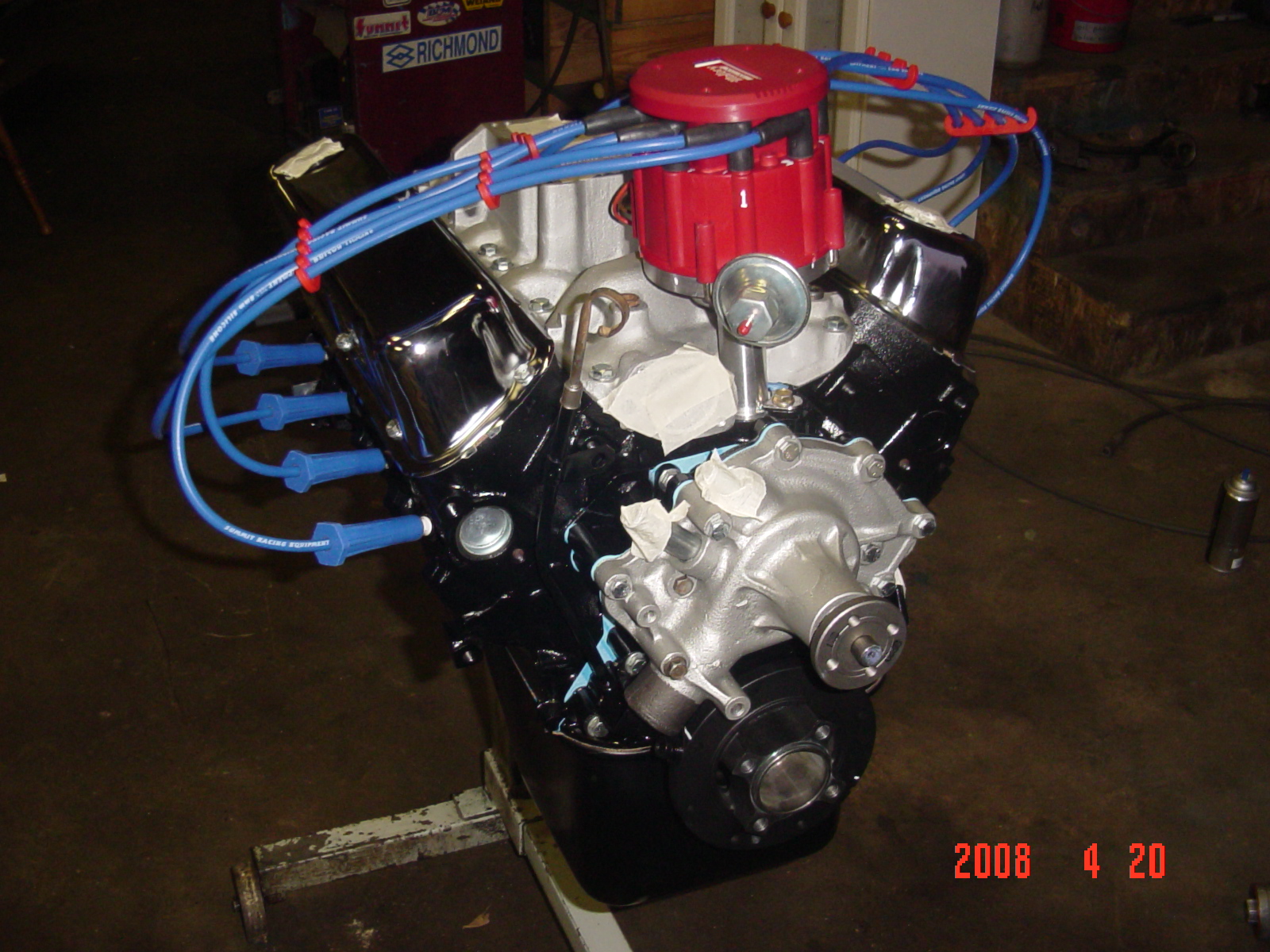 Many people have great cars or trucks with original engines. These engines get old and tired and eventually need a little help. We take customer core engines and rebuild them into many levels of power. We can do stock rebuilds or stroker HP wild things! Lets look at the process we go through to make an old worn out engine into a new and exciting power plant
Performance rebuild+ $8300 for 289 302 engines
Engine is torn down and all parts are inspected for wear and damage.
All parts to be reused are cleaned
Blocks and heads are baked and blasted
Crank is turned and micro polished
Rods are cleaned, roconned with ARP rod bolts
Replace all soft parts
Block Bored and torque plate honed with the style of head gasket that will be used
Blocks have new cam bearings installed fit to the cam we will be running
Block decks and main bores checked
New valve job

Performance parts now standard Stainless valves, hyd roller cam,




roller rockers, custom pushrods and taller valve covers or spacers on OEM style. 


Engine assembled and 100% blueprinted
Engine oiling system checked
Engine cooling system pressure tested


Complete engine breakin, leak test and timing setup.
High Performance rebuild $10900 for 289 302 engines
All of the above plus
Block decked
Performance pistons with performance rings
Performance gasket kit
Performance valve job with bowl blend porting
Performance camshaft installed and degreed
Raised compression when application allows for it

Complete engine breakin leak test and timing set.
Dyno tested
Optional upgrades    
Stroker rotating assembly upgrade starting at $1000
Trickflow aluminum heads start at $1000
New aluminum intake manifold ?
Distributor upgrade to MSD $395
New harmonic balancer start at $80
Quickfuel Carburetor upgrade start at $420
Many more power upgrades available