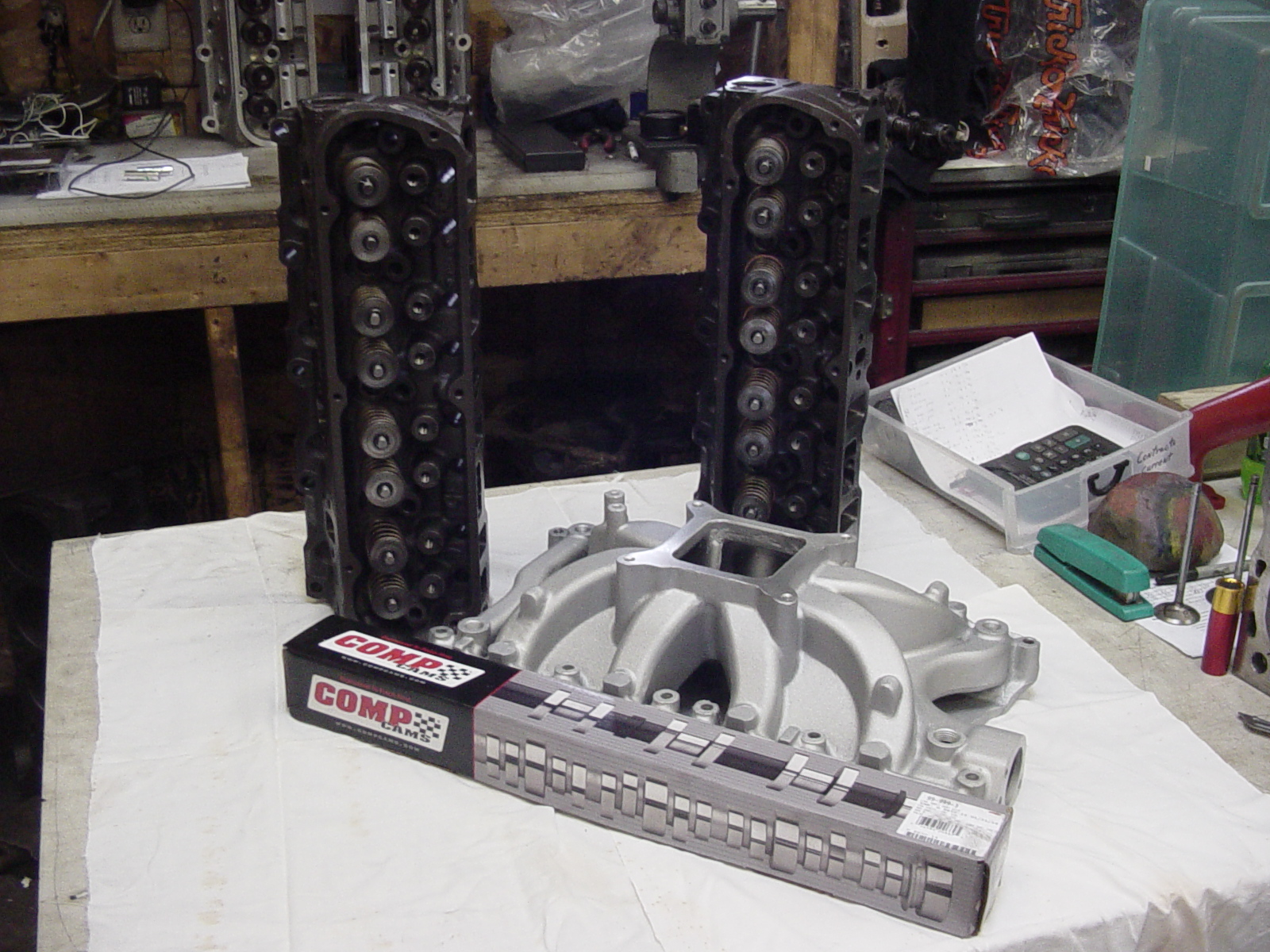 WE ARE CURRENTLY NOT SELLING ANY POWER KITS.
289-302 Power kits
   We have taken the guess work out of getting the most bang for your $$. We have rebuilt tons of customer engines over the years that were all wrong and had parts that didn't work together. Examples race camshaft and torque intake, or stock heads with a tall single plane intake manifold. These parts don't work together! We have built and dynoed over the last 20 years lots of different combinations and have given you access to that knowledge now. Our power kits are based of engines we have done in the past. These kit give you the basic parts that really take experience to make a engine work great for your specific application. Remember we design custom kits too! Fill out a custom engine quote form and we will get a kit priced for you.
All kits consist of assembled heads, intake manifold and camshaft.


Horsepower 380 Torque 360 302cid
Horsepower 450 Torque 430 347cid
Runs on 93 octane for hot street
Dart Iron 180cc after market heads
Custom speced camshaft
Summit single plane intake
$1850 #101289
BUY NOW
Horsepower 390 Torque 360 302cid
Horsepower 460 Torque 430 347cid
Runs on 93 octane hot street aggressive cam
Trickflow aluminum heads
Custom speced camshaft
Weiand single plane intake
$1900 #102289
BUY NOW
Horsepower 400 Torque 380 302cid
Horsepower 480 Torque 460 347cid
Runs on 93 octane hot street engine
Trickflow aluminum heads
Custom speced camshaft
Edelbrock dual plane intake
$2900 #104289
BUY NOW
Optional
Lifters $120 premium
Studs and guide-plates $85
American made roller rockers $320
Gasket set $85
Matching Quickfuel carb $380
Double roller timing set $80
Upgrade to custom designed hydraulic roller camshaft $850
(This upgrade includes, hyd roller, valve-train upgrade and roller lifters)